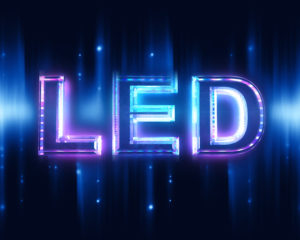 LED lights are the best way to create the brightest outdoor signs for your business. Not only are LED lights beautiful, they offer a slew of benefits. Before you visit a sign repair company to fix your old business advertisement, consider switching up your branding with LED custom signs.
You'll draw in more customers
With bright custom signs, you'll likely see an increase in the amount of foot traffic your business receives. Nearly 80% of American consumers remember a company based solely on their sign design. If you want to keep your old business sign design, revamping the quality with energy-efficient, bright LED lights will offer high quality signage at an affordable price.
You'll save money
LED lighting is an eco-friendly initiative that's designed to reduce your energy consumption. Despite the larger upfront cost, LED lights shine brighter, look better, and last longer than traditional lighting methods. Your customers will see your sign even in rainy weather. Because of their longevity, your company will save money and effort when you don't have to replace your sign every few months. Additionally, LED lights won't jeopardize the entire sign when one light goes out. When you do need sign repair, LED lights are easily replaced, saving you time and money.
You'll look more professional
Ever walk by a gas station or supermarket and you laugh because one of their lights are out so it makes a funny new word or phrase? It might amuse the consumer, but you don't want to be that business. You're in business to help the customer, not amuse them. Luckily, LED signs are a type of durable, high quality lighting that can shine for up to 11 continuous years. Your professional, custom signs will show your customers you care about your image just as much as you care about the quality of the service you are providing.
Many businesses doubt the effect that custom signs can have on their clientele. Through eco-friendly initiatives, money-saving opportunities, and an overall professional look, installing LED custom signs is the best way to advertise your business. To get more information on custom LED signs, visit Shamrock Sign Fabrication and Maintenance today.