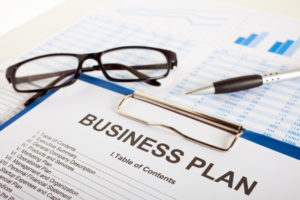 If you have a dream in your head, you can make it a reality. As you prepare to open your first retail location, this is probably an ideal you hold very close to your heart. But what exactly goes into the beginning stages of a business? Here are the first steps you must take in preparation for opening day.
Step One: Branding
The beginning of your business happens well before you even sign the lease on your retail location. First, you need an idea. After your idea, you need to craft an image for your brand. The public face for your company will be crucial for setting yourself apart from other businesses in your field. What will make people want to use your services, why are you providing these services, and who will want to buy them? Ask yourself these questions.
After you have the answers, start brainstorming custom sign designs. Custom signage is important for every retail store since it is the best way to visually impress your brand imagery to the public. Before building your custom signs, make sure they reflect the branding strategy you have decided on. Then you can move on to step two.
Step Two: Building
Building starts with an online presence these days. This is actually good, though, because you can test out your sign designs before actually placing them in and around your business. Once you've cultivated a social media presence, you should talk to a local company regarding sign installation. Figure out the optimal locations for sign installation outside the property you decided to rent, as well as in the building.
Do this before building up your product inventory, as signs will start to impart your branding on the town. Since on-site signage is worth the equivalent of 24 full-page newspaper ads per year in terms of marketing, it is never too early to install signs. They will reach a number of eyes before you even open, likely cultivating intrigue along the way.
Step Three: Being
It is time for you to be the business you built. On opening day, you must act like the brand you are trying to project. You have prepared for this, taking your time to ensure you have an established theme and attitude for your business. All you need to do now is follow through.
From branding to sign installation to opening day, you will come a long way when you start a business. Going through this process is difficult, emotionally taxing, and infinitely rewarding. Even if your business doesn't succeed, you will learn so much.