5 Signs of High-Quality Signage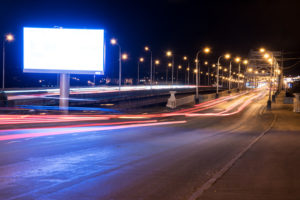 Having a high-quality sign to represent your business is more important than you might expect. In fact, 70% of consumers suggest that the quality of a sign reflects the quality of the business itself. When looking for sign companies in Pittsburgh, PA, you should pay attention to the various factors that determine the quality of a sign.
Visibility
Signage is largely dependent on location. The whole point of putting up signs is to make your brand visible. Whether you are implementing onsite signage or outdoor signage across town, you must ensure it is in a desirable location. When you hire one of the top sign companies in Pittsburgh, PA, you can rest assured they'll choose the best location for your business signage.
Custom Lighting
One of the often underestimated aspects of signage is lighting. Your sign is a stationary object that generates passive interest and inbound leads. It could be active day and night, but not without lights. If you want the potential customers that are out at night to see your sign, you'll want to have some sort of custom lighting Pittsburgh can see at all times.
Brand Prominence
Sign companies in Pittsburgh will tell you that making your brand imagery the focus of your signage is important for driving awareness for your business. Budget your sign space appropriately and allow for enough room to get your message across and to highlight your brand.
Clarity
What message are you trying to convey? Make it simple, straightforward, and actionable. People driving by signs don't have time to ponder deeper meaning or untangle the web of words associated with your brand. If you have a confusing message or a sign with too many words, people will ignore it completely.
Catchiness
Coming up with a catchy slogan or creative idea for your sign might not be the easiest, but it makes a huge difference. When you look at successful signage, you'll see all of the above, but the x-factor is always catchiness. Come up with something clever associated with your brand after doing everything else.
When consulting with sign companies in Pittsburgh, PA, make sure they're dedicated to bringing your vision to life. Getting the best outdoor signs is important but knowing what you want and how you'd like to execute it is just as crucial to your lead generating success.