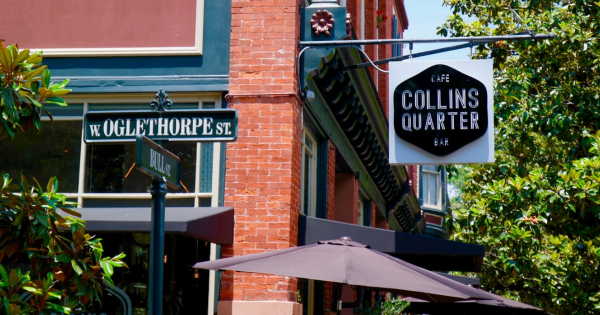 If you're thinking of installing a business sign, you're on the right path given that 79% of Americans remember a business based on the sign. Additionally, more than 70% of consumers associate the quality of a business sign to the quality of a business. The design and installation of your commercial sign will influence the value of your business sign. Sign installers will consider the following factors when installing your business sign.
1. Local Permits Required Before Installation
Before sign installers set up your outdoor business sign in your preferred location, they must consider the local laws and regulations. Depending on your location, you may require a few permits before your business sign can be installed. These laws and regulations may be quite confusing, but your local sign company will help you make sense of them. The local regulations may also limit the size and type of commercial signs you can install in a specific area. For instance, you may not be allowed to install a custom lighted sign in a particular location. That's why you should hire the local sign installers to design and install your outdoor signage, so you don't make costly mistakes.
2. Seek Landlord Approval
If you operate your business from a rented building, you're better off seeking approval from your landlord or the building's management before you install the business sign. Like any other property owner, your landlord will want the assurance that the installation of your outdoor business sign will not interfere with the building's structural integrity. Your landlord may also want to know whether you have hired professional sign installers who will appropriately mount your business sign.
3. Sign Installers Will Consider the Safety of Your Business Sign
Most outdoor business signs are large and heavy because they're designed to be long-lasting and withstand adverse weather conditions. Aluminum and outdoor vinyl banner material are common materials used in the construction of business signs. Sign installers take great care when mounting the sign to make sure that the installation process is safely-done. If your business sign is not mounted properly, it may fall or get easily damaged by hostile weather conditions, such as strong winds and rains. Good sign companies will also consider the safety of road users and the surrounding environment. Your outdoor business sign should be installed at a strategic location with more foot traffic, but it shouldn't compromise the safety of drivers and others on the road.
4. Sign Installers Will Consider the Climatic Conditions of Your Location
Outdoor business signs are more of a long-term investment to your business. To prevent frequent and costly sign repairs, your sign installers will utilize the best installation materials for your business signs. Even before the installation stage, your local sign company will design and make your business sign using sturdy materials. When your custom business sign is designed to withstand the harsh weather experienced in your location, it will serve you more effectively and for a longer time.
5. Sign Illumination, Dimension, and Size
All business signs are not installed using the same techniques. Custom lighted signs and three-dimensional business signs may require extra materials and more advanced installation techniques. Sign installers will plan ahead to ensure that your location can accommodate the type of business sign you need. For instance, you may need neon or LED illuminated signs, but your business building's wiring system may need a tweak to supply extra energy for the sign. If your building has other business signs of the same type, your sign installers will need to make your commercial sign stand out by using unique installation techniques.
Having a commercial sign is great for your business because it will help you attract more customers. Designing a quality business sign is not enough. You must ensure that the sign installation is done excellently. This makes your company's sign more visible, and it also increases its longevity. You can trust the professional sign installers to expertly mount your outdoor business sign.