3 Most Critical Marketing Tactics For Brick and Mortar Startups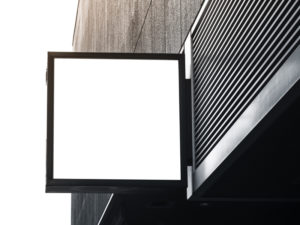 Starting a business is a daunting task. There are seemingly hundreds of millions of tiny details that are pivotally important to get correct from the very start, yet not enough time or money to worry about them. One thing that you absolutely cannotneglect is proper marketing. Since there are many hundreds of different marketing tactics to choose from, yet only 24 hours in a day, lets narrow down your marketing strategy to the three that are most critical for your business's success.
Signage
Did you know that signs bring in half of a start-up business' new customers? Half of your initial customers generated from one one-time marketing expense? That is possibly the most cost-effective thing your business will ever spend money on.

Spend some time on building your signage with experienced sign companies, though, because you want your brand imagery to speak for you. Going through a one-stop shop style sign company could get you custom lighting, design, and installation from experienced sign installers. This will save you time and energy.

Store, or More?
Once you get people interested with signage, you need to give them a reason to actually be in your store. With the online marketplace as competitive as it is today, customers are less likely to leave their homes for simple products. Wow them with an experience instead. Provide something they cannot get from the internet or anywhere else. This will not only play into your brand identity but into how the public perceives your company.
Database Is King
Create reward programs for existing customers and collect contact information. This will allow you to retain customers more easily. Since only 20% of your customers will be responsible for 80% of your future revenue, it is extremely important to have great customer relationships. This all starts with forming a database including everyone that makes a purchase.

Marketing is more than simple TV commercials. If you want your startup business to flourish, you need to be nimble, adaptable and operate on a shoestring budget 25 hours per day, eight days per week. The three marketing tactics above check all those boxes. Sign companies will help you bring customers in, your environment will make them want to come back, and a customer database will work to ensure that they continue shopping with you.