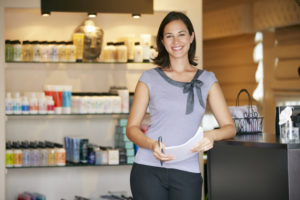 Virtually every business needs some type of signage, that much is obvious — but not many people realize that having a sign that truly stands out and represents your brand is the key to maximizing customer retention and brand awareness. In fact, signage is an advertising and branding tool that can generate an additional 75% to your customer base and referrals. If you're still not convinced that custom signage and brand building go hand in hand, we're here to convince you otherwise. Here are just a few proven reasons why custom signage is the perfect solution to help build your business and your brand.
Recognition
Customized signage and efficient brand building truly go hand in hand. It's all about making your business stand out as opposed to being 'just another business' in the industry. How many times have you driven past a convenience store or other small business that didn't have a customized sign and instead had a generic logo? Chances are, it wasn't memorable. By investing in custom signage, you're investing in the chance that your customers will recognize your business and return once again.
Noticeability
About 60% of consumers have reported that a lack of signage prevented them from entering a business. With that in mind, it makes perfect sense to invest in a sign that truly reflects your business's authenticity. If your business's sign isn't clearly visible, most potential customers may not even know your business is there! An investment in customized signage is an investment in your business's long-term visibility and success.
Growth
Signs attract half of a startup business's new customers. Knowing this, an effective sign will work as a one of a kind advertisement for your business that never goes out of style. It's a one-time investment that just keeps working to help your business grow and reach its full potential. Sign companies understand your goal of business promotion and will do all they can to help make it happen.
Overall, 70% of consumers indicated that the quality of a business's sign reflects the quality of the business. Understanding the true reasons custom signage is integral to your business is the key to making the right decisions about commercial signs. For more information about working with custom sign companies, contact Shamrock Signs.