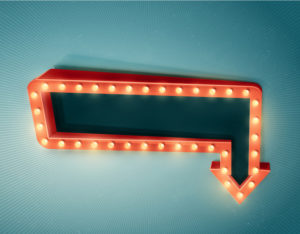 Custom signage for your business is an investment, right? You spend a lot of time putting thought into hiring a sign company, working with them to design high-quality signs to boost business traffic, and now you have personalized art. If your sign company does high-quality work, they'll already have put effort into using strong materials, tough paints, and long-lasting lights. That being said, wear and tear happens. Do you know how to take care of your custom signage to get the most mileage out of it? Here are some simple maintenance tips.
Pylon and Monument Signs
Trim nearby bushes, trees, and grass to keep them from overgrowing or obstructing your pylon or monument signs. But be careful to not nick your sign with sheers, clippers, mowers or weed whackers! Check for any indications of crumbling integrity in the base material, too. You don't want your sign toppling in the next bad storm you get! Ask your installer if an occasional low-power pressure wash and air dry would be beneficial for your sign.
ADA Compliant Signage
Upkeep with your ADA compliant signage is especially important since you'll potentially be in violation of the ADA if they're neglected. On indoor signs, spot clean with a gentle cleaner. Make sure colors are still bright and images aren't faded, peeling, or warped. Check that any required Braille isn't worn down. If the sign seems like it's not looking brand new anymore, make a note to order a replacement.
LED Signs
LED signs are eye-catching and fun. It's backed up by science! About 83% of business owners who purchased an LED noticed a rise in sales. Now, imagine how your business would look if your sign got grubby and old. Not good. For smaller LED signs within your reach, carefully dust them often with a soft rag or duster. Check the wiring for frays, bends, or other abnormalities. If any lights are out or malfunctioning, call a professional to replace the LED bulb. Since LEDs typically last quite a long time, have them make sure the outage isn't due to a problem with the sign base.
Remember that this only focuses on cleaning and maintaining appearances. If your sign gets damaged, call your sign company. Shamrock Signs offers sign repair for those that we created and installed, and beyond, in Southwest PA, Pittsburgh, Eastern Ohio, and Northern WV.