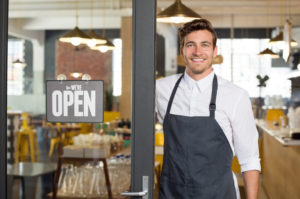 Did you know that 85% of customers that spend money at a store live within five miles of that business? In fact, these customers will likely see signage for that business over 50 times per week. This is a great way to generate leads in your area. Custom signs can really catch the attention of consumers everywhere, and at low cost to your business.
Custom Signs For Inbound Leads
What are inbound leads? When you are setting information in front of people, allowing them to use it if they choose, that is the life of a successful inbound lead.
The beauty of inbound lead generation is that it gets the word out in front of as many faces as possible, and does so at a low cost. If you own one of the custom signs Pittsburgh PA sees every day, you will reach thousands of eyes. All this for a one time cost.
Ideas For Signs
If you want more customers, here are some strategic signage ideas.
Brand awareness oriented sign strategy indicates that you should focus on outdoor signs that are highly visible. Lighting options could contribute to nighttime visibility, and a prominent logo can assist customers with recognition. These ideas are great for recognition and growing a customer base.
Directional signs are an important way to direct customers into your store. For example, if you drive through a small town and see a sign that directs you to fresh organic apples, you might decide to stop. If it doesn't tell you where the fresh organic apples are, you will likely never stop. The point is, you might believe that your business is quite accessible, but it could be less obvious to some. A simple LED Open sign up front, or a billboard that tells highway drivers your business can be found at the 'next exit' both funnel people to your store.
Interior signs help to reinforce your brand identity once you've drawn customers inside. They add to the environment and can provide information on your product. If you own a deli, you will need signs with your menu options on the wall for people to order more conveniently. You want to guide people with the message your signs provide.

The number of leads you can generate by using inbound sign strategy is incredible. Custom signs play a pivotal role in the success of brand identity, and with strategic placement and top-notch quality, you are more likely to grow your business. If you are looking for the most qualified and versatile sign installers Pittsburgh has to offer, call today to explore our services!