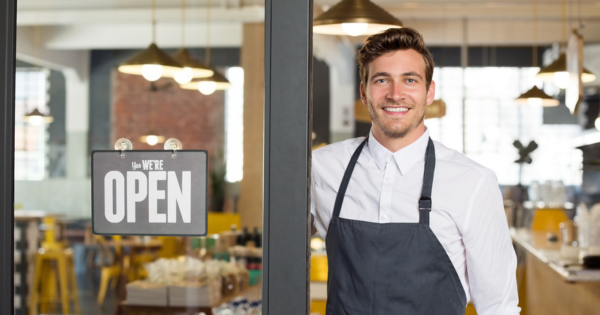 You have a business and need great signs for it. So, you've been on the computer searching for a sign company that offers quality, durable, and sustainable business signs for your brand or business. You are also looking for quality and reputable sign installers. Since 79% of Americans remember a business due its sign, it is certainly to your benefit to look into a company that offers fast business signs as well as quality commercial signage that you need. Let's delve into a few questions you want to ask a commercial sign design company before giving them your hard-earned money.
What Kind of Experience Do You Have?
Before spending your money on those fast business signs, you want to take your time and investigate what kind of experience the fast signage business has. Do they guide startup businesses toward quality, bold, and durable signs? Are they experienced in helping companies craft signs with a complicated logo? Get the details about the experience of the local fast business signs company you found.
How Well Does Your Sign Company Know the City I Live In?
Before you sign on the dotted line for those fast business signs, you may want to ask sign companies how well they know the lay of the land. When it comes to advertising, it's all about timing and placement. So, ask those sign companies how well they know your city or area. You want your sign to be seen by as many people as possible. Quality and reputable sign installers should know exactly where to install your signs so people from all over the city and beyond will see, know, and remember your business.
Do You Offer Custom Lighting Solutions?
While you may find the best company that offers fast business signs, you also want to see if that same company offers custom exterior lighting solutions. Your business may stand out with a custom illuminated sign that attracts new customers for your business. The local sign company that you choose should have ideas that they can share with you about custom illuminated signs for your business or brand. The name of the game is to have the best advertising ever. So, ask about custom lighting solutions.
Does Your Sign Company Offer Sign Repair?
Another benefit that you want your high-quality signs company to have is the ability to fix or repair any sign that you buy. What's the sense in having outdoor business signs that are cracked, worn, torn, or beat up by gusty winds? When a sign is not working or is not standing straight, you want that fast business signs company to immediately fix that ailing sign. So, be sure to ask your sign company if they offer sign repairs.
For durable, beautiful, attractive, appealing, and poignant outdoor business signs, custom lighting, and fast business signs you need for your business, your Pittsburgh sign company has them. We stand apart from the rest when it comes to delivering the brilliant and fast business signs that you need to advertise your products, supplies, and/or brand.
Our in-house fabrication allows us to cater to your specific sign needs. We also know the Steel City like the back of our hands. So, we can also offer you guidance about your high-quality signage and its placement. Connect with us today for fast business signs, commercial sign design, and the outdoor business signs that you need, want, and deserve for your thriving business.