Why Location Matters When Designing a Custom Sign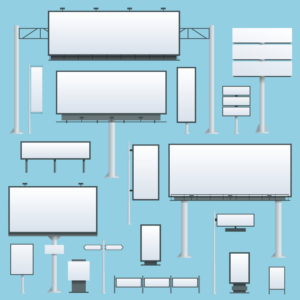 Signage is one of the most impactful classic advertising tools any small business owner has at their disposal. You can reach a large number of people with your brand imagery, continue reaching new people that move to your location, and do so at a fraction of the cost per lead than other marketing strategies. It sounds almost too easy, but this isn't exactly the case. Before you invest in custom signs for your startup business, you should know a few things about different custom sign designs. Here are some of the most popular sign design trends that work based on location.
Roadside Signs

Since 71% of people look at roadside signs, reading what they say, investing in billboard space might be a good use of money. This is conditional on how close your business is located with respect to the highway on which you're placing your signage. It's also contingent on how applicable your services are to the average highway traveler. There's a good reason that you mostly see fast food signage on the highway.

Indoor Branded Accents

Start thinking about the custom sign designs you intend to use indoors. When people walk into your store, what will they think? Will it leave an impact? Design your indoor sign with class and creativity in mind, keeping brand imagery in focus as much as possible without allowing it to become distracting.

Directional Signs

Have you ever had a hard time finding the entrance to a store you wanted to visit? Many people will persevere until they find the door, but you will almost certainly lose a few fleeting customers to confusion. Install simple signs directing them to your door to rectify this problem.

Lit Signage

If you live in a city where there's a lot of nighttime foot traffic, light up your signage to grab the attention of the more nocturnal customers. Custom lighting can work wonders in drawing attention to your store. It doesn't necessarily need to be bright and flashy either. Some subtle spotlight accents on your custom storefront signage might be all you need.

There are many different ways to utilize signs as a lead generation tool. For brick and mortar stores, signs are the first line of brand image building to reach consumers' eyes. Make sure to have a good first impression by spending time with a sign designer.