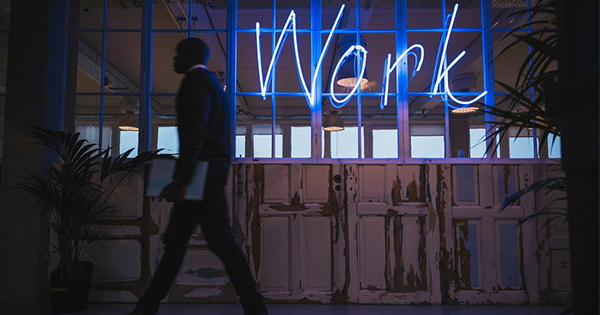 Outdoor lighting isn't the first thing business owners think about when setting up a marketing strategy. The truth is lighting, whether interior or exterior, directly impacts your customer's buying decisions. According to research, 83% of business owners who bought LED signs noted an increase in sales. Custom business lighting is particularly effective as it creates awareness and draws the customer's attention. Here is why a business should set up an outdoor light or two.
Evokes Feelings of Familiarity
Just like with digital signage, outdoor lighting evokes emotions of familiarity, trust, and predictability with customers. While aspects such as customer advocacy and brand loyalty play a critical role in a customer's decision-making process, other elements like lighting can positively influence them.
Customers choose what they are familiar with 70% of the time. If you have been marketing your products aggressively, adding custom lighting, Pittsburg transforms your business into an obvious beacon of familiarity. Also, it ensures your investment is used to its full effect by attracting foot traffic. And with customized lighting, you can tailor the signs to resonate with the brand's color.
Create Awareness
Business signs provide an excellent opportunity for businesses to market their products and services. They help create awareness as customers drive past your business daily without making a significant mass advertising investment. Moreover, they facilitate impulse buys, persuading potential customers to visit your store now.
Since the signs are a permanent fixture, they also create long-term awareness with people who get exposed to the sign constantly. If a customer walks or drives past your business every day on their way to work, they see the sign which helps keep your business in mind.
Outdoor Signs can be Customized
The biggest advantage of outdoor signage is that it is customizable. Therefore, businesses can change the message easily to announce product changes, sales deals, promotions, or target a specific audience. For example, a restaurant can advertise special healthy dishes for working people who are always eating out. Companies can also use the signs to display real-time messages like traffic or weather alerts, which are pretty handy for motorists. With customization, businesses can test different messages to find out those resonating with their audience most. It is this versatility of custom business lighting that allows businesses to alter messages without spending a dime.
Improves Customer's Perception about a Business
Outdoor lighting not only creates a welcoming atmosphere but also improves the customer's perception of your business. As highlighted in the previous point, you can customize outdoor lighting to match the business logo colors. Consequently, the lighting reinforces the brand's presence and draws the customer's attention.
Aligning exterior custom business lighting to other forms of branding also creates a harmonious space and a pleasant customer experience. Through such experiences, customers become familiar with your brand and can trust you enough to make repeat sales.
Makes Customers Feel Safe
Poorly lit outdoor areas feel unsafe for many customers. When people feel insecure, they avoid visiting your shop altogether, let alone making return visits or referring other customers. However, when your business is well lit, customers feel safe and are more likely to visit your store. Bright outdoor business signs are particularly effective when set up near walkways and the parking lot.
Gives You a Competitive Advantage
Every business faces cut-throat competition in modern-day markets. As such, it's important to carve out a unique feature that makes you stand out. Products and services may be pretty much similar to the business next door. With outdoor commercial signage, a business can attract more customers to business over its competitors and increase sales. You can use it for advertising current deals and promotions, attracting new and returning customers.
Demonstrates Your Business is Eco-Conscious
With more people becoming eco-conscious, businesses need to demonstrate efforts towards this course. Installing exterior LED lighting is one way a brand can show its commitment to investing in environment-friendly solutions. As a result, they attract new and returning customers who are staunch followers of such courses.
The effectiveness of custom business lighting is unmatched. It's also a more affordable marketing strategy than digital solutions, and when executed effectively it can increase a company's sales.