A custom lighted sign is important for your business because it attracts new customers to your premises. An outdoor business sign is a great way to advertise your business, given that 79% of people in the U.S. remember a business because of the business sign. However, before getting a custom lighted sign for your business, you need to consider the following important factors.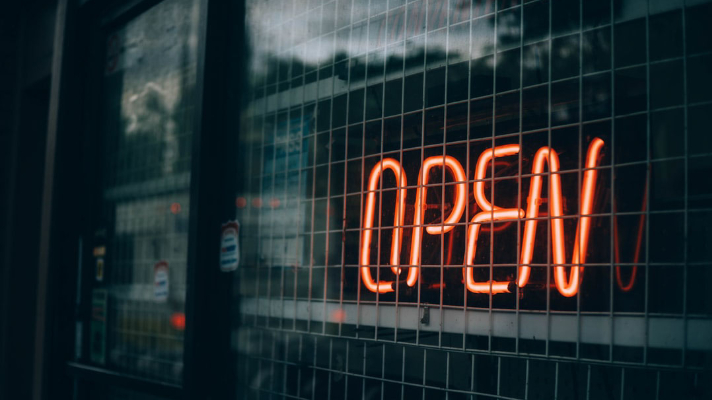 1. Your Business Operation Hours
Custom lighted signs are well-visible both day and night. If your business runs around the clock or closes late in the evening, then you should invest in a lighted outdoor sign. For instance, if you own a nightclub, you must have a lighted sign for your customers to find you easily. Nonetheless, lighted signs are not limited to businesses with extended operational hours only. You can choose to invest in a custom lighted sign even if you close earlier. Maybe your next customer will be a person who was driving late at night and saw your business sign.
2. The Location of Your Business
Before calling a commercial lightning company in Pittsburgh to design and install your custom lighted sign, you need to consider where your business is located. This is important mainly for two reasons. First, you need to adhere to the signage laws as dictated by your state. This means getting permits and the necessary licenses from your local authorities. Secondly, you need to consider the geography of your surrounding area. It will influence the size, type, and design of your custom sign. If your business is located in a densely populated city, you may opt for a blade sign or a storefront sign. High-rise signage will be best if your business is located in a multi-story building.
3. What Is Your Industry?
Due to the nature of your industry, your business may benefit more from a custom lighted sign. Some custom sign designs are specific to certain industries and may not be a good fit in another industry. If you're in the hospitality industry, you will need brightly lighted signs because a substantial percentage of your customers will need your services all day and night. However, if you operate a school, you will need a different commercial sign design. Outdoor business signs are meant to attract customers interested in your services or products. Therefore, it makes sense to keep your target customers in mind when installing a custom lighted sign.
4. The Climate of Your Business Location
Different materials are used to make business signs. These materials include metal, fabric, neon, acrylic, aluminum, plastic, vinyl, carved wood, and PVC. You should utilize the high-quality signage that will stand adverse weather in your location. Poor choice of signage will result in frequent repair and maintenance expenses every time your business sign is destroyed by harsh weather. A good sign company in Pittsburgh will help you select the best type of material for your business sign. You can also choose to have several business signs suited for different weather conditions and interchange them seasonally.
5. Your Signage Budget
Not all custom lighted business signs will cost the same price. Several factors come into play. The size, type of material used, design, and ease of installation, will all influence the cost of a custom lighted sign. You'll pay more for the high-quality signs that are designed to last longer and withstand a harsh environment. Depending on your budget, you may opt for a big or small custom business sign. Sign companies in Pittsburgh will also charge varying rates for installation and design of custom lighted signs. If you are on a tight budget, you may want to start with a smaller and more affordable business sign, then upgrade as your business grows.
Whether your business is new or you've been running it for a while, a custom lighted sign will help you attract more customers. You should consider commercial signage as an investment to your business, rather than an expense. Business signs will help you increase your sales by enticing new customers to your business.