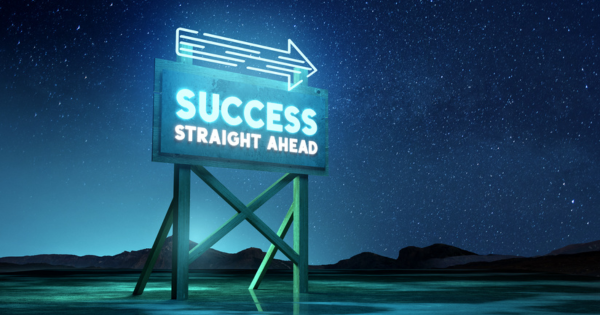 While the value of on-site signage is the same as 24 full-page newspaper ads each year, signage for commercial buildings helps customers and others identify a building quickly. Custom architectural signage is an art form that offers limitless possibilities. Let's examine some of the most common and exquisite custom architectural signage solutions for commercial buildings.
Digital Message Boards
If you're looking for a bold and poignant way to attract customers to your building, then one custom architectural signage solution that you may consider is digital message boards. Known for their brilliant LCD lighting concepts, digital message boards can display just about anything that you want. They can also be used inside of a commercial building or on the building's exterior.
Whether it's taped or live broadcasts, animations, advertising, explainer videos, menus, or more, digital message boards can effectively display content in an eye-catching and bold manner. You can also combine traditional commercial sign design techniques with them.
With so many types of digital message boards and high-quality signage to choose from, your Pittsburgh custom signage company is ready to create a show-stopping custom architectural signage solution for your building.
Dimensional Lettering
Dimensional letters are an effective and attractive custom architectural signage solution for commercial buildings. Not only can they add an element of depth, but they can also capture the attention of others while drawing them to your business. Dimensional lettering also adds height and width that help the sign stand out from the surface that they have been mounted upon.
You can also tell your Pittsburgh sign design firm the ideas that you have for lettering concepts, and we will work with you to create a custom architectural signage solution that you'll certainly be proud of. Dimensional lettering signs from your Pittsburgh high-quality signage company benefit organizations and businesses of all kinds. Generally, the dimensional letters are installed directly to the front of buildings, or in other places on the building.
Lightbox Signs
Another popular custom architectural signage choice for commercial buildings is that of lightbox signs. Outdoor lightboxes from your Pittsburgh commercial signage company offer an array of features, such as transparency panels in the front, cabinets that are weather-resistant, and more.
For a lightbox sign, the graphics are recreated on translucent film. Then, those graphics are backlighted by LED illumination or fluorescent lighting. Once the switch is flipped, the graphics come to life with bold, vibrant, vivid, and brilliant colors. Letterbox signs are perfect for advertising services and products on a commercial building, as they attract people from far and wide. They are great solutions for restaurants, offices, shops, and more.
ADA Compliant Signs
ADA signage is regulation-based signage that is ideal for commercial buildings. Your Pittsburgh commercial sign installation company offers this kind of sign as a custom architectural signage solution for businesses and entities that have to remain compliant with the Americans with Disabilities Act.
These signs are required to be both outdoors as well as indoors and must also be displayed at emergency exits, entryways, restrooms, and many more areas. Your Pittsburgh, PA company can create signs that help your business and building stay compliant while offering a custom architectural signage solution that helps those with specific needs.
Whether you need new, fresh, and bold custom architectural signage solutions, custom sign installation, sign repairs, or more, we are here to assist. The signs we create for commercial buildings help to advertise, promote, and display information that customers will be attracted to. We also offer outdoor signs, custom lighting solutions, and more.
Are you looking for innovative, ground-breaking custom-lighted sign ideas? We have them. Not only can we share with you great ideas, but you can also view our portfolio. So, for the brilliant custom architectural signage needed, contact your Pittsburgh custom sign company for commercial buildings. Connect with us today and allow us to create the custom architectural signage you need, want, deserve, and can be proud of.