4 Clever Ways To Use Signage When Growing A Business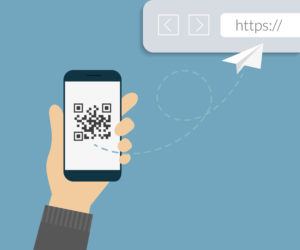 If you're trying to start a business and are having a hard time getting your brand out there, you might consider hiring a sign company. Signage is an excellent advertising tool that can enforce your brand and generate an additional 75% to your customer base. The reason signage is so effective is the sheer volume of individuals that will see your sign every day. Getting your brand, and subsequently your products, in front of as many eyes as possible is crucial to your success. Here are some clever ways to optimize your signs.
Social Media

Find a way to slip in your social media links. Connecting a store in a physical space to an online store can give potential customers confidence in buying online. This strategy also helps you build an online following, which can be incredibly useful in establishing brand loyalty.

QR Codes

Whenever possible, include a QR code box that directs to your website. That way people won't need to remember the name of your site (or your company) to find your website. Protip: QR codes work better on street signs than they do on billboards.

Lighting

Do you want people who are outside to see your sign? Custom lighting can double the time your sign is passively attracting the gaze of customers. Weigh electricity costs and the benefit of running your sign lighting overnight. More often than not it's a good idea to have lights illuminating your sign at night.

Font

This is a fairly obvious aspect of sign design, but it's often quite overlooked. Make sure you can read the font from the average distance your prospective customers should be reading from. Also, check for any kerning issues. Kerning is the space between letters in a word. A great way to illustrate this is by looking at the difference between 'kerning' and 'keming'. When you have improper kerning, the letters appear squished together and incorrect.
When you hire a sign company to help grow your business, they will be able to walk you through the difficult design tasks and ensure you get the sign that captures your brand in the way you envisioned. If you want the best commercial signs Pittsburgh has to offer, give us a call today. Whatever lighting, design, or content you want for your signs, we're here to help.