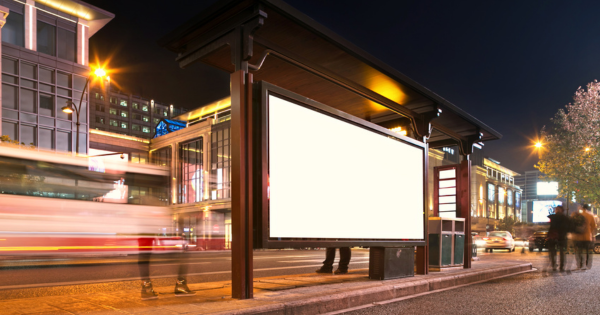 As a business owner, any concept that can help you gain more leads and boost your sales is a welcome idea. Even in our modern digital age, but fast business signs are still one of the best ways to attract more customers to your business. Marketers say that signage is an effective advertising and branding tool that can boost your customer base and referrals by 75%. But here's the catch — you must have high-quality signage.
This means you must find a reputable sign company in Pittsburgh, PA or in a state near you to design and install the best quality signage for your business. When designing your business sign, your local sign company will consider the following factors.
1. How to Incorporate Your Brand's Colors in Your Fast Business Signs
Good custom business signs are catchy and memorable. When customers see your custom signage from afar, they can recognize it from your company's logo, your sign-off phrase or motto, or from your corporate colors. With outdoor business signs, especially the custom lighted signs, having your brand's colors featured substantially will make it more recognizable.
Since most of the outdoor signs are installed along major roads or on strategic spots in busy streets, you want your company's sign to stand out amongst other signs. That's why your local sign company will design your outdoor signage in a way that your corporate colors are well-visible. As a result, more people will recognize your business once they see your commercial signage.
Big corporations such as Coco-Cola have perfected the art of branding their corporate colors in all their commercial signage. This has enhanced their brand's visibility worldwide. When you trust an experienced sign company in Pittsburgh to design your fast business signs, you'll have quality signs that make the most of your corporate colors.
2. The Right Contrast That Increases the Readability of Your Business Signs
The overall contrast of your custom business sign influences the readability of your sign. Good thing the top sign companies in Pittsburgh understand how color coordination influences a sign's contrast. You want your commercial signage to be visible during the day and night. High-quality signs will have a good contrast balance between texts and graphics to boost the readability of your signs.
A good sign designer will experiment with different text colors and backgrounds to achieve the ideal contrast. For instance, a sign designer may use a dark-colored background to display light-colored texts. Contrast can also be used to emphasize important content in your business sign, such as your company's contact numbers or your location. Sign installers in Pittsburgh may also use outlines and shadows or lines and borders to highlight the more important content in your business sign.
3. The Size of Your Fast Business Signs
When it comes to outdoor business signs, the mantra is the bigger the better. The larger your business sign is, the more visible it will be from a far distance, and the more content you can have on it. A bigger sign gives sign companies more freedom to experiment with rich text formats and 3-D texts, which need more background space than the plain texts. With a big business sign, you can install it in far viewing distances, and your prospective customers will still be able to see it clearly. This gives you an edge over your competitors who have installed their signs in the same advertising space where your sign is located. Given that your big business sign is visible from afar, you may decide to install it in a less populated space because people will still see it.
These are three topmost considerations that sign companies in Pittsburgh, PA take into account when designing your fast business signs. Since it's evident that you'll have to pay top dollar for high-quality signage, it makes sense to trust a reputable local sign company in your area so you get value for your money.