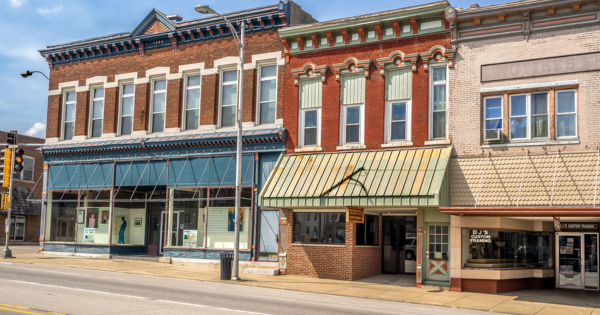 A sign is as good as its installation. You may have a quality business sign, but without proper installation, the sign will not serve its purpose effectively. A poorly installed sign will indicate that you're incompetent. The last thing you want is to create a bad first impression on prospective clients. That's why you must enlist commercial sign installation services from a local sign company. This way, your business sign will be properly installed by professional installers.
When professional sign installers handle your commercial sign installation, you'll benefit in the following ways.
1. Your Commercial Signage Will Serve You Longer
High-quality signs are a costly investment for your business, especially the large outdoor business signs. When you pay top dollar for your custom signage, you want the business sign to serve you for long without conducting expensive repairs. High-quality signage calls for professional installation from experienced sign installers. Before installing your commercial sign, a sign installer will consider several factors, such as the material used to make the sign and the climate of your local area.
Weather such as fog, strong rains, snow, ice, frost, hurricanes, and tornadoes can cause significant damage to your outdoor signage. However, a good sign installer will take precautions during installation to mitigate and prevent sign damage. For instance, sign installers will ensure that your signage is securely mounted using strong carbon steel poles and that the base of the signage is fixed with cement or concrete. This ensures that strong winds, hurricanes, or tornados don't blow off your outdoor business signs.
2. Sign Installers Are Proficient With All Types of Signs
Not all business signs are the same. Some, like Neon signs and custom-lighted signs, are more complex and harder to install, while others like steel signs are easy to install. Regardless of the complexity of your business signs, you can trust the top sign installers in Pittsburgh to install them expertly. When preparing for your commercial sign installation job, the top sign installers will conduct an extensive site survey so they can better prepare for the installation. Whether you want to install high-wall signage at the apex of your company's building or a storefront sign, the top installers will have all of the tools and equipment necessary to complete the installation professionally.
3. Sign Installers Understand the Permitting Process Well
Commercial sign installation isn't as easy as calling a sign installer and being done with the process. Conversely, you have to seek sign permits from your local authorities, particularly when you're installing outdoor signs in Pittsburgh. For instance, in Pittsburgh, besides obtaining a sign permit, you must get a separate electrical permit if your business sign is illuminated. Also, installing a new business sign will require you to obtain an Occupancy Permit as well. Additionally, if you also own the property where your business is located, you have to apply for a zoning review.
The permitting process is at times lengthy, but a local sign installer will help you fast-track the process. Having worked in the city for a long time, a sign installer in Pittsburgh will have valuable contacts in the city's authorities. More so, local installers will help you put all the required documents in order to ensure that your sign application is not denied. In light of this, you should engage a local sign company so you can get permits quickly and begin your commercial sign installation process sooner.
About 70% of consumers say that the quality of a business's sign indicates the overall quality of the business. The is more reason why you must invest in high-quality signage and commercial sign installation services. At all costs, avoid having a poorly installed business sign because customers may not see it, and harsh weather may easily damage the sign. Fortunately, you can trust the top sign companies in Pittsburgh, Pennsylvania, to install your business signs expertly.