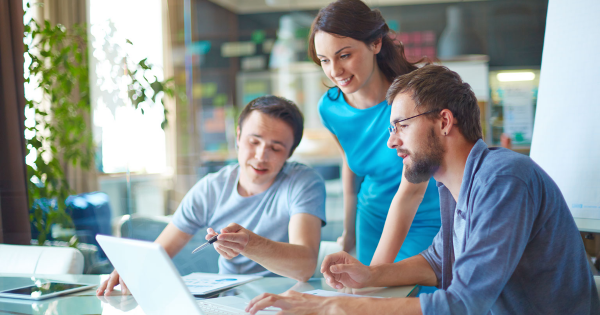 As a business owner, you already know first-hand the benefits of high-quality signage for your company. Bearing in mind that about 79% of Americans remember a business from its sign, you cannot leave your commercial sign design and installation to chance. This means you must hire a reputable sign company to handle the design and installation of your commercial signage. Your best bet is working with the local sign companies near you.
Here's why working with the local sign company is the best option for your business.
1. Local Sign Companies Know the Prerequisites Required Before Sign Installation
Installing commercial signage is not as easy as calling a sign installer to install your sign where and when you want. As companies soon find out, there are many rules and regulations that guide sign installation in every city. For instance, in Pittsburgh, you must obtain a sign permit and an Occupancy Permit before installing your commercial sign. In that case, Pittsburg sign companies will be better placed to help you obtain the required permits faster because they are familiar with the steps involved.
To get a sign permit in Pittsburg, you have to apply for a zoning review if you also own the building. After approval by the Zoning Department, you'll have to apply for a PLI review at the Department of Permits, Licenses, and Inspections. If you're also installing an illuminated sign, you'll need to obtain a separate electrical permit.
More so, you'll have to present two-set of construction drawings that detail the structural design and installation plan. A state-licensed architect should approve the drawings. All these requirements may be a handful, especially if you're new to the city. And that's why you should trust the local sign companies to handle all the steps needed on your behalf. Having operated in your city for a long time, you can trust that the local sign installers will expedite the sign installation process without cutting corners.
2. A Local Sign Company Knows Your Area Well
Designing and installing a high-quality business sign takes a lot of considerations. For starters, installers must select the sign material that is suitable for your local environment. Many sign materials are available for use, but installers cannot use them all for the same purpose. Some sign materials like acrylic, aluminum, and wood, are sturdy and suitable for outdoor use in areas with harsh climates. Other signs like corrugated signs, coroplast signs, PVC signs, fabric signs, and magnetic signs are suitable more appropriate for indoor use.
Local sign installers know the sign material that can withstand harsh climatic conditions experienced in your local area. Having first-hand experience, local sign companies know the best way to design and install commercial signs so they can guarantee you a longer service life. Also, if your company sign needs repair after installation, local installers will be readily available to execute the repair works. Conversely, sign companies based far from your area will have a longer turnaround time.
3. Local Sign Companies Will Offer You Better Installation Rates
The proximity to your business enables sign installation companies to save both time and money. For instance, a sign installer near you will spend less on transportation costs because of the reduced distance. Also, your local company will spend less time installing your sign, seeing that they know what it takes to install a high-quality sign in your area. They'll choose the day with the least disturbance to install your sign, and this will enable them to move quickly and complete the installation fast. Overall, local sign companies will have lower sign installation costs because they'll have fewer expenses.
Whether you want outdoor business signs or indoor business signs, you'll be better off choosing a local sign company to design and install the sign for you. Good thing you'll find many reputable sign companies in Pittsburgh, Pennsylvania, to design and install top-quality commercial signage for your company.