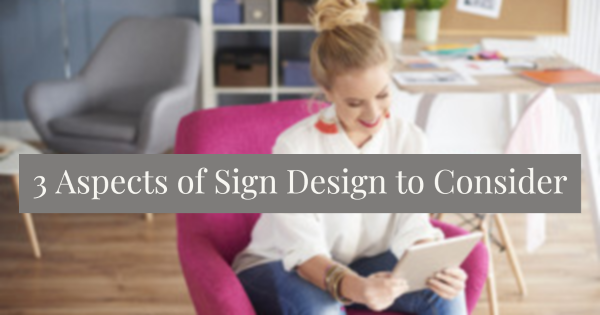 The first thing a customer sees when they come to your storefront is your business's sign. It tells them the name of the business and what services are provided. In many ways, it's the first way that a business is marketed to the general public. In fact, over 50% of new businesses' customers come in just from the sign. It's important to invest in commercial sign design and to make sure that sign installation isn't just done for the sake of doing it. Instead, engage high-quality signage instead. Here are three aspects to consider when looking into commercial sign design for your business.
The Sign's Lighting Should Stand Out
Lighting can be one of the most difficult things when looking at commercial sign design. Your sign needs an appropriate amount of lighting so that it can be seen at any hour of the day. It's also important because the style of lighting can say a lot about the business within. How often do neon signs mean that a bar is inside? High-quality signage will have lighting that properly shows off the name on the sign. It won't cause glare, leave part of your sign in shadows, or stylistically make passersby not clearly understand what the business inside provides consumers.
The Sign Should Convey What the Business Is
Too often business signs are vague and hide what type of business is inside. This limits the number of people driving or walking by who will stop in. A hungry person won't stop at a sandwich shop that they don't realize is a sandwich shop. High-quality signs make it clear to passersby what the company is within. This, in turn, helps drive business in a positive direction.
Consider the Size of Your Sign
In commercial sign design, the size of your sign matters. In one aspect, there is the obvious fact that the sign needs to be big enough to be seen and clearly visible from the road. Without that, there's going to be much less foot traffic driven into your business from the road. However, it's important to not go over the top in terms of the size of your sign. Local sign companies can help you determine the right size of your custom sign design. This helps avoid having an ostentatious sign or something that is too clunky for the space that your business takes up.
In the world of commercial sign design, there are a ton of details that add to a greater whole. That's why it's so important to find the right sign installers to customize and install your company's sign. This will allow you to run your business and avoid advertising headaches as well as help your business thrive.