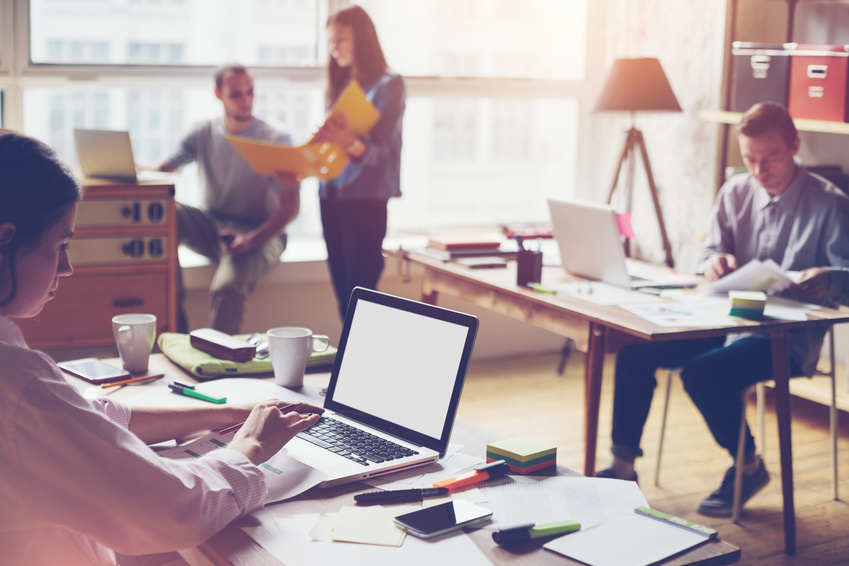 Often, starting a business is the easiest part of the process, but keeping it running by attracting customers is another story. Business owners in industries all over the world are constantly trying to find ways to advertise their business to the widest audience they can reach. In looking for new methods, they often overlook one of the oldest, most established ways of marketing their business. Custom architectural signage has been advertising businesses for as long as the written word has been used, and for good reason. Even today with all of the newest marketing techniques, signs account for half of start-up business's new customers.
Using Commercial Signs to Market Your Business
The value of high-quality signs at your business's physical location is equal to running two full-page newspaper ads every single month for a year. If you've ever posted an ad in a local newspaper, you know that running 24 full-page individual ads each year would be a costly endeavor. However, purchasing a single custom sign design for your business is a one-time cost that pays for itself in no time flat.
Choose the Right Sign Company
One sign company does not necessarily equal another. If you're considering the use of custom architectural signage for your business location, research different sign companies before making your decision. In order to make a sign investment worth your time and money, you'll want to choose a company that offers an array of high-quality signs.
If your business does not have signs and logos already designed, choosing a sign company that offers design services might be in your best interest. This way, you'll have a professional designer create signage for your company that's sure to draw an unending supply of new customers.
If your company shares a location with other businesses and there is not a lot of ground space at the building's entrance, it's likely that you're going to have to have your signage installed on a high wall. Choosing a sign company that can provide sign installation services in a number of places will ensure that no matter where you need your signs installed, the company you choose can complete the work with no issue.
Sign Versatility
Choosing custom architectural signage that is made out of high-quality materials is only the beginning of the choices you need to make. You should also observe the different sizes of signs available through the companies you're researching and ensure that even if you need a large-scale sign, you're still getting a high-quality piece. You'll also need to determine whether your signs will need lighting and if the company you're researching provides custom sign lighting.
In addition to all of the customization features your company's signage requires, it's also a great idea to work with a company that personally installs all of their signs for their clients. While you may feel that you're able to install your own signs, it's better to have them installed by professionals so that they're more likely to withstand heavy winds and they're more resistant to damage. With this option, you can protect your investment by ensuring that it will last as long as possible.