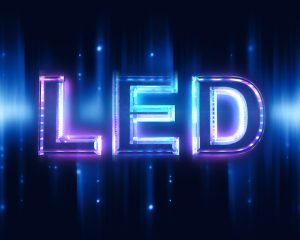 In the hustle and bustle of retail competition, it can be hard to get an advantage over your competitors. Every little factor counts when it comes to a sales-based income, and it can be hard to account for every variable. That's where LED signs can turn the tides for you. With the purchase of these signs, sales may increase and edge out your competitors.
What is an LED sign?
An LED Sign is a form of commercial signage that allows you to control what is shown at what time, for how long and how brightly. But instead of having it take a while for the billboard to change, the LED sign can change very quickly, as it is electronic. It allows you to communicate your message to your audience, the consumers. It can have multiple messages, and it can even tell the time and temperature. These are useful tools in attracting business.
Of the business owners who purchased these LED signs, 83% of them noticed an increase in sales. Not only that, but of the people who passed by these signs, 71% of them looked at the messages on the screen. These LED screens not only help draw the attention of people, but it brought in sales — which can be the difference in losing, or winning against a competitor.
The best part is that they are lit up by LED lights, which means that they can be seen at night. When traveling at night, many billboards are lit up by lights, but those lights can easily break or be obscured. With LED lights, the whole sign is lit up by each individual one, and it can really stand out against dark scenery.
It leaves an impression of professionalism, modernism, and sleekness. If you invest in an LED sign, it will be worth your money.
What should I know?
LED signs are among the best quality signage. They are primarily used as commercial signage. As listed before, the benefits of having an LED sign are vast in quantity, and it wouldn't be wise to just ignore this opportunity for your business.
With LEDs though, there comes the chance of a few shorting and breaking, which may create dead spots on your commercial signage. While this is bad, it also does come with a fix. There are many sign repair shops that specialize in LEDs, and can promptly fix these issues.
You just need to find a commercial signage company that has special sign installers that will help you get your LED sign in place. Most companies will help you with the process of identifying issues with installation, getting the permits, and answer any questions you may have.