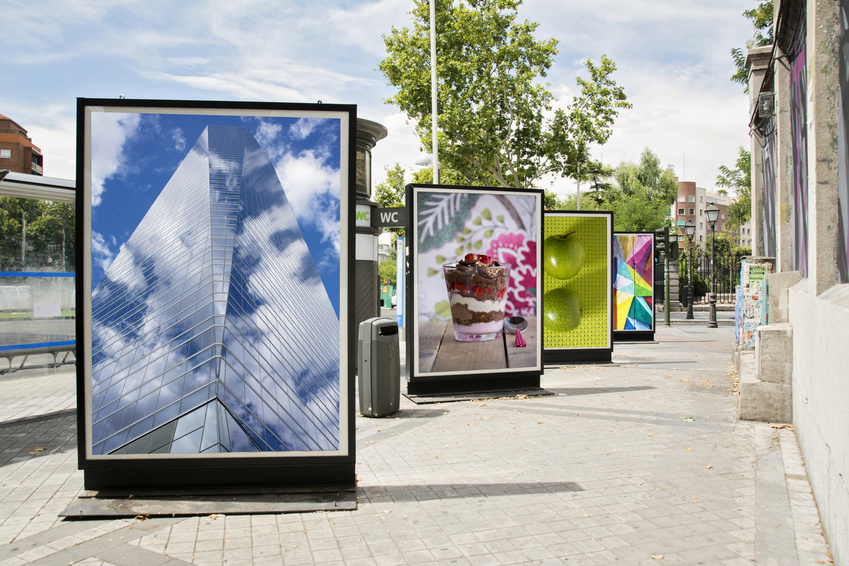 A lot goes into starting a new business, you have to take into consideration what your product is, who your target customer base is, and how you are going to advertise and entice those potential customers. There are many different ways to advertise, which means there are many ways that you can grow your business. The use of social media platforms and online advertising is one way to draw in new customers. You may also advertise your services through print ads in magazines and local newspapers. As focus tends to be on social media or online advertising and print ads, it's easy to forget that business signs and commercial signage are great ways to draw potential customers in and can lead to business growth. There are many benefits to using custom signage provided by skilled sign companies to grow your business; these include increased visibility and customer traffic, cost-effective advertising, and promotional value.
Increasing Visibility and Customer Traffic
Utilizing sign companies to develop a custom sign is like having a constant salesperson for your business that is always on the job. Startup business' attract over half of their new customers through the use of signs, which shows just how useful high-quality signage can be in attracting new customers. It is important that when you are considering using commercial signs that you are taking into consideration the sign design and the sign companies that you use. The design can make a difference in how well-received your signage; therefore, your brand is. This is why it is important to find research various sign companies to ensure you pick one that meets all of your business needs. Your custom sign design should be on brand with your business, it should be bright, and it should be a clean, neat design so that it is easily seen and understood. Some of the most noticeable signs use LED lights, which makes them stand out in the crowd. A properly designed sign will stop people in their tracks and draw them into your business either in that exact moment or it will stay in their minds for a future visit.
Cost-effective Advertising
Signs should always be a part of your marketing plan when you are starting a business and are also very useful for expanding your business. Signage can make a difference, and they are effective on and off-premises, which increases your business' visibility. The great thing about custom signage for your business is that it is a cost-effective way to advertise your business. Using signage gives you the ability to have a lower cost but reach just as many potential customers as other types of advertising like radio, television, and newspapers. Another pro to using signage is that once you have it installed, there are no additional costs, except for maintenance and the occasional sign repairs that may be needed.
Promotional Value
Depending on the type of sign that you use they can be great ways to announce specials and sales that your business is featuring. It's an engaging way to make announcements and bring customers in with that goal of growing your business. Signage is also a great way to feature your products and educate customers on what your business has to offer.
There's a reason that businesses still utilize signage and that's because it is proven to work. Signs are cost-effective, and there are many benefits to using them to grow your customer base and your business. Commercial signage can increase traffic flow to your business; it's a cost-effective way to advertise and promote your business, your products, and services. When considering if commercial signage is right for your business, keep in mind that it can increase awareness of your brand and that it's all about making that positive first impression with potential customers.