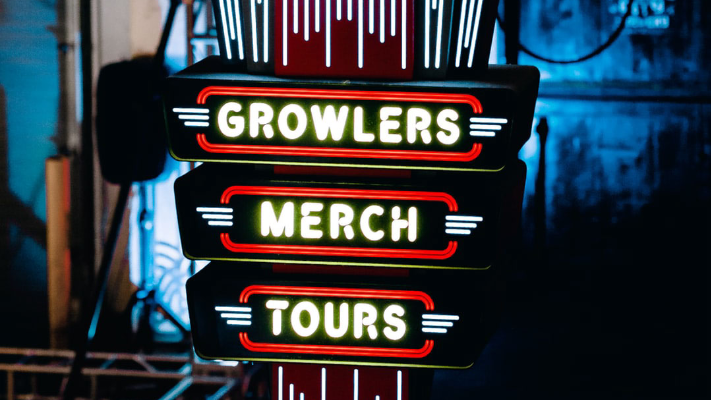 Is it possible to let prospective customers know that your business is top-notch from their first glance at your storefront? Custom business lighting of your exterior signs makes it possible. In fact, seven out of 10 people said that they judged a company's perceived quality by its visible signage. With that in mind, why not revisit the appearance and function of your business signs? Working with a leading-edge provider of commercial signs can help you edge out the competition and capture attention. Below are some of the key ways that the right lighted commercial signage can help you get more positive public attention, as well as sales traction.
Your Storefront Will Take on a Fresh Appeal
Want to make sure passersby get the feeling that your company has stayed up to date, even if you own a legacy business that has been around for generations? Renovate your signs with a little custom business lighting. Proper lighting will illuminate your unique commercial sign design.
Consumers Will Be More Apt to Remember Your Name
Even if someone driving or walking by your company is not currently ready to buy, you want them to remember your organization for future purchases. With custom business lighting, you can shine a spotlight on your name, logo, and motto. Never underestimate the subtle power of repeated exposure to a brand.
You May Snag Some Free Marketing
From professional sports to Hollywood films, Pittsburgh gets plenty of local, regional, national, and even international attention. For that reason, many of the biggest Pittsburgh area companies insist on custom business lighting. Why? They know their brilliantly lit signs improve their odds of getting noticed on television during live and taped events. Plenty of times, high-quality signage, especially on tall buildings, ends up making its way into a shot. This offers the company that chose custom business lighting a bit of extra advertising — for free.
Patrons Can See Your Outdoor Signage Year-Round
You cannot control the weather or time of day, but you can control how you prepare for it. By perfectly concentrating your custom business lighting on all your outdoor signs, you can outwit Mother Nature. High-powered lights have the ability to cut through not just darkness, but also some foggy conditions and milder snowstorms. Therefore, you can continue to woo buyers 24/7, even under less-than-ideal conditions.
Why take the chance that someone might miss seeing your company because of poorly lit signage? Consider the far-reaching value of custom business lighting to ensure that your brand stays top of mind.