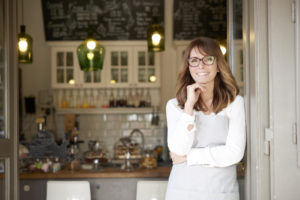 Having the best sign possible is essential for maximizing your business's potential. In fact, high quality signage can add an additional 75% to your customer base and referrals. If you're looking to bring new customers to your business and catch the attention of more people passing by your business, designing your sign in the best way possible is a must. Here are a few basic design tips for your business's custom signs that will make you stand out from the competition and bring customers through your door.
Be Careful With Your Font Choice
When customers read your sign for the first time, you want them to be able to know exactly what your business actually is. While it may be tempting to choose a font that's extravagant and shows off your creative side, be careful with this; you need your sign to be legible, even from a distance. Clear, clean fonts can ensure there's as little confusion as possible.
Color Me Interested
When picking out colors for your custom sign design, make sure they're colors that reflect you and your business. People tend to associate blue with medical services, green with financial, and red with food. Look into learning a bit about some basic color theory when working on your design, so that you can attract the right kind of attention to your business.
Picture Perfect Design
If the name of your business doesn't immediately make it clear what your specialties are, using simple imagery in your signage could be helpful. This can help avoid any remaining confusion about if you're a restaurant or a grocery store. If you have a logo already designed, consider including it when you order your custom sign. This can also help improve brand recognition among your customers, helping them to remember you above your competitors and keeping them coming back to you once you've gotten them in the door.
Looking for high quality signage to draw more customers into your business and increase your revenue? Shamrock Signs creates high quality signs and custom lighting for all your commercial needs and also offers sign repair to keep your commercial signs working and bringing in more potential customers every day.