3 Essential Services To Look For in a Sign Company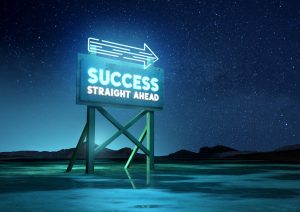 Getting a custom sign is one of the most important steps in the opening of a business. Typically the majority of a business's patrons, 80%, live within five miles of the location. These individuals in close proximity see a sign up to 50 times each week. With strong, engaging custom sign designs, this translates to a strong customer base.
While there are many sign companies in Pittsburgh PA, none can compete with the full array of services offered by Shamrock Signs. A sign company should be more than just a sign manufacturer. When the time comes to order custom signage, make sure these three services are available.
Professional installation – The best company to install a sign is the one which made it in the first place. Having a third party install your custom sign is not only less cost-effective, but there is no guarantee they will be able to fully achieve your vision. Make sure to hire a sign company which will also handle your sign's installation to guarantee the perfect results your business deserves.
Accurate estimates – Businesses have to be particularly careful about budgeting and planning in their early days. Top-quality sign companies such as Shamrock Signs will be able to estimate accurately both the cost and time frame of a project. Hiring a sign company which will provide this information is essential to new businesses.
Full service through your sign's life – Whether from brutal storms, extreme winds, errant birds, or some other twist of fate, accidents happen and signs can get damaged or defaced. There is no price you can put on the peace of mind that your sign will be looked after and fixed if anything should happen to it. The sign is the face of your business — do not let it go unfixed!
Not all sign companies are created equal — some stop just at the sign's production, while others go the extra mile. Make sure you hire a company which will also help with the installation and maintenance of your sign throughout its life. Get your sign from Shamrock Signs to ensure that it is properly handled throughout its entire life, right from the moment it's designed.